All this week, we will be announcing our 2014/2015 season, Forum's 11th. We have asked members of Team Forum to talk about why the shows were selected and why they are so excited to see them onstage.
Our first show:

HOW WE GOT ON
by Idris Goodwin
directed by Paige Hernandez
Fall of 2014

#ForumHWGO



by Stephen Spotswood, playwright and Forum Ensemble Member
"…art of toasting blew life into Hip Hop
and Hip Hop spared a rib
to mold rap—which is the voice
Hip Hop is the body
toasting is the spirit
…but I digress."

The sedate Sunday afternoon theatre audience—a mix of blacks and whites, most of them spanning just either side of middle age—locked into the show as soon as the Selector got on the mic and started spinning. With their first introduction to the characters, they began shedding their inhibitions. Twenty minutes in, they were dancing in their seats, singing along, cheering, calling back. And I was moving right along with them.
I had miscalculated my weekend. My flight out of Louisville back to DC didn't leave until Monday morning, but the 36th Annual Humana Festival of New American Plays' industry weekend was essentially over. Streams of lit managers and artistic directors were filing into vans headed for the airport. I was like the last kid left at summer camp.
But I didn't care. As soon as I realized I had an unexpectedly free day, I went to the festival coordinators and asked nicely for what would be a perfect capstone to my first Humana Festival.
"Do you have any more tickets to HOW WE GOT ON? I would like to see it again, please."
Idris Goodwin's HOW WE GOT ON is the story of three teens—Hank, Julian, and Luann—who are navigating a rocky terrain of adolescence that is complicated by the added pressures of being black (or in Julian's case mixed-race) in the very white Chicago suburbs of 1988.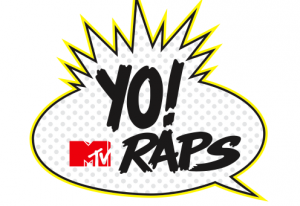 Not only do they have to tackle the difficult job of forging their own personal identity, they have to do so in an environment where they feel like cultural transplants. Like many teens in those years, they find both cultural touchstone and musical release through hip-hop and rap, and dream of performing on Yo! MTV Raps.
The story of their journey of self-discovery through crafting rhymes is narrated by the Selector—a DJ who provides a lyrical history of hip-hop while setting up the story of Hank, Julian, and Luann. She also does what a DJ is supposed to do—give her audience a reason to sing and dance.
Sitting in the audience in Louisville two years ago, I was struck by how timely and timeless the story was, how well it would play in DC, and just how much damn fun it was. It asked big questions about race and identity and how you both create and are bound by your own culture, while keeping the focus on the intimate story of these three teens. And it did all this to the infectious rhythm of early hip-hop and freestyle rap.
For all of these reasons, it's a great fit for Forum whose aesthetic I always think of as character-driven machines powered by big questions. I have loved this play since the first (and then second) time I saw it at Humana and I can't wait to share the joy with all of you.
Playwright Idris Goodwin talking at the premiere at Actor's Theare of Louisville: